A Recognized Organizations
Management System
"I am committed to driving the S.A.S. Transport VECATEL, with over 45 years of experience, to become a local actor of reference for its transport and logistics services wide and international and for its quality of professional life.
."
Patrick Vermot-Desroches
president
To do this, I chose to focus all of our activities on four main areas:
THE SUSTAINABLE SATISFACTION
OF OUR CUSTOMERS
Partnership
Our commercial approach will focus on the perfect knowledge of the needs of our customers and will strive as much as possible to position our service in the environment of our client, to be a force of proposal.
Information uplifts
Develop and accelerate the feedback of information for our customers through technological and digital tools.
QUALITY OF WORKING LIFE
WITHIN THE COMPANY
The quality of our services depends on the competence and the behavior of our collaborators in the realization of their missions according to our internal organizations.
Improve the quality of professional life in the company
In each project, we will take into account the possibility of improving the conditions and the quality of professional life we will measure.
THE RESPECT OF ENVIRONMENT
Our priority is linked to the driving of our vehicles, where regular support and weekly performance monitoring allows us to reduce our CO2 emissions and make driving safer.
This commitment is extended in the management of our waste and energy, all leading us to an environmental certification.
Each mission will be conducted with a focus on economic performance, to ensure the renewal and increase of our infrastructure and all our rolling stock, handling or computer, necessary to meet the needs of our customers and the longevity of the future business.
Everyone in the company, whatever their activity, will have to take into account this orientation.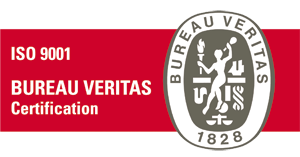 In 2019, as part of an MFQ Bourgogne-Franche-Comté audit, in partnership with the Region, we obtained a certificate of good CSR (Corporate Social Responsibility) practices.